Call us today to schedule your Free DWI Defense Strategy Session. Rachel Kugel knows DWI law in New York and New Jersey. She has defended hundreds of people charged with these offenses in courts throughout both states.
Call now
212-372-7218 or 973-854-0098 or fill out the contact form on this page.
We look forward to providing you valuable information and peace of mind and we'll do it as soon as possible without you having to wait days for an appointment or hours in traffic. We know that's different then what you might be used to but so are we. Get in touch with us now to see how.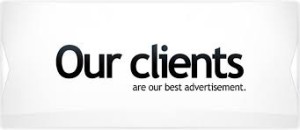 "Rachel Kugel is the best DUI attorney in NY and NJ. I should know since I just walked out of court after my 4th DUI. She petitioned to reduce my DUI offense to a 3rd, and sentencing reduced to a 2nd. This is so significant. So instead of 180 days "mandatory" jail, (with successful petition), she was able to plea bargain to reduce my sentence to inpatient treatment which will count toward time served of only 30 days. For me, this DUI was very stressful, but Rachel was always professional and never mislead me or gave me false hope. She was able to drag out the process 6 months so I can gather my business affairs before going to treatment/jail. One flat rate charge and she appeared 4 times at court for me. Great…Great …and Greatful" – Jeff, N.J.
"Rachel Kugel is not only an outstanding lawyer, but a great human being and family woman. You do not need to take my word for it, simply type her name into google and be impressed with the type of credentials she has. I was in a serious bind, with my future profession in jeopardy, and she quite literally dominated in the court room and won my case. She handled what many would consider a complex and difficult case. If I ever have any type of issues in the future, she is the only lawyer I care to consult with. She handles everything with confidence, grace, and professionalism to the highest degree possible. She is diligent and extremely intelligent. She is worth EVERY penny. You will not find another lawyer like this, she has perfected the art of being a defense lawyer." -J.N., N.J.
"I had the opportunity to work with Rachel Kugel on my nephew's high profile case of DUI/ DWI with charges including manslaughter in the 2nd degree for which I am grateful to Rachel Kugel expertise in reducing the charges to simply paying a fine. There were times I was doubtful of the outcome but when I saw Rachel Kugel in action I felt hopeful. Rachel's broad knowledge and strong determination to win a case of this magnitude raise my confidence in her. What a smart attorney! She listens at the evidences and knows when to attack and present to the jury facts that resonate with them. This is a lawyer you must take to represent you in any disaster.Rachel works tirelessly with her clients providing information and some emotional support . She is the BEST!!. Thanks to you Rachel." – M.S., N.Y.